Imagine a race of elves very much like the Eldar in Lord of the Rings, who are the perfect embodiment of faerie folk–tall, slender, wise and long-lived–and you'll have in mind the Tuatha Dé Danann. "Children of the Mother Goddess Danu" from Gaelic, the Tuatha Dé were the forebears of all faerie peoples in Ireland. They lived beyond the veil in a magical city that mortals could only glimpse once per year, and according to folklore, were seen every now and then riding along in their royal, ghostly procession.
This may sound like myth and legend to you, but to the early Celts these folk and other faerie creatures–pixies, sprites, goblins–were very much a real part of life. If one left their worn shoes outside, for example, the gnomes would come in the night and repair them for you; but woe to those who tried to pay or entice them! Travelers told of wailing spirits on the road called Sidhe, whose tortured shrieks could drive you mad. Faerie rings–marked by mushrooms–held nightly soirees for fey revelers, and mortals could even join in; BUT they dare not partake of the food or drink, which would seal their doom for as long as the faeries wanted to keep them.
Whether you believe that these creatures existed and were somehow driven into the wilds by civilization, or think of them as quaint stories of a people with a desperate need to entertain themselves, the good news is that you can find faerie magic around the world still–if you know where to look!
Gnometown, USA
Dawson, Minnesota has a fun alias: Gnometown, USA. The people of Dawson have spread carved and painted wooden gnome statues all around town, and each year they add to them, honoring a particular, awarded citizen with a gnome! There's also a full codex of stories surrounding each gnome in town, so you can even know the history behind them.
Gnome Park
In Quebec they've created a tiny park for youngsters, full of little gnome houses in the trees! Each house is lovingly crafted and features different inhabitants. For a little more activity for the youngsters, they offer a scavenger hunt list of all the various inhabitants of the park. You'll need to either speak French or translate the page, but the information for Gnome Park can be found here.
Evermore park
Pleasant Grove, Utah is home to the amazing, fantasy theme park of Evermore! From the website, "Evermore is a world of play for all ages, immersed in a fantasy European hamlet of imagination." With roaming faerie creatures, games and quests throughout the park, and activities like axe throwing, archery, and live musical performances, this magical theme park is sure to please the fantasy lover of any group–myself included! What kind of epic story will you take part in?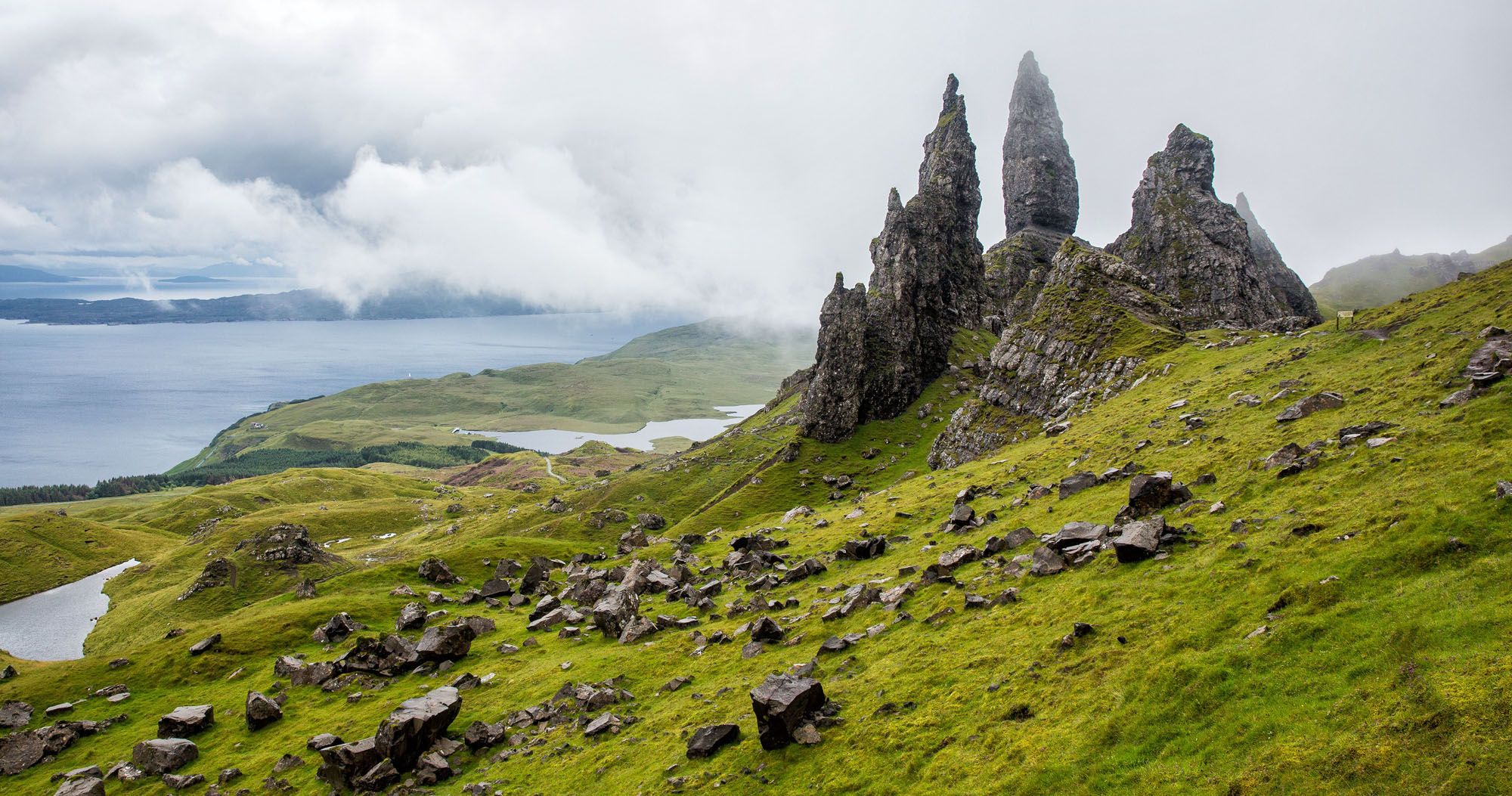 The Isle of Skye
For a more natural glimpse of faerie wilderness, trek to the Isle of Skye, Scotland. Indeed in the heart of faerie folklore, this island is home to amazing natural beauty. You may encounter pixies or gnomes in Fairy Glen, which is a miniature of Scotland's mountainous countryside; or perhaps some nymphs or kelpies in the Fairy Pools, at the base of waterfalls and filled with clear, cold water and stepping stones by which to traverse it. You can also visit the thumb of a dead giant–The Old Man of Storr–said to be buried there!
Waitomo Glowworm Caves
You may know that New Zealand was the on-site filming location for much of the gorgeous natural scenery of the Lord of the Rings trilogy, but did you know there's also a mystical cave filled with bioluminescent glowworms? Just beyond the naturally resonant Cathedral Chamber, across a dark, quiet, underground river, lies a cave whose ceiling glows with the eerie, beautiful light of hundreds of glowworms. Maori culture holds the cave as sacred; one visit there will show you why!